The kitchen is the heart of the home, and it's also one of the most frequently used rooms in the house. If you're looking to spruce up your kitchen but don't want to spend a lot of money or time, a DIY weekend project is the perfect solution. Here are some tips and tricks to help you upgrade your kitchen in just a few days.
1. Paint Your Cabinets
If your kitchen cabinets are looking tired and outdated, a fresh coat of paint can make a huge difference. Choose a color that complements your kitchen's existing decor and be sure to properly prep and prime your cabinets before painting. This will ensure that the paint adheres properly and lasts for years to come.
2. Install a Backsplash
A backsplash is a great way to add visual interest and protect your walls from cooking splatters. There are many different types of backsplash materials to choose from, including tile, glass, and metal. Choose a material that complements your countertops and cabinets for a cohesive look.
3. Upgrade Your Lighting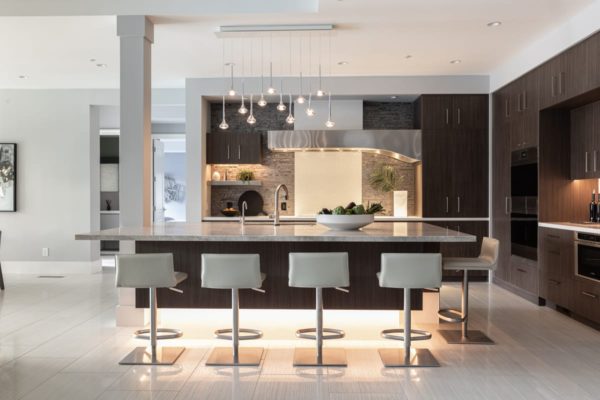 Good lighting is essential in any kitchen. Consider upgrading your existing lighting fixtures or adding new ones to brighten up your space. Pendant lights over an island or sink can add both style and function, while under-cabinet lighting can provide task lighting for cooking and prep work.
4. Add Open Shelving
If you have a small kitchen or simply want to display your favorite dishes and cookware, consider adding open shelving. This can be a great way to add storage and style to your kitchen without breaking the bank.
5. Install New Hardware
Upgrading your cabinet hardware can be a quick and easy way to give your kitchen a fresh look. Choose hardware that complements your cabinets and existing decor, and be sure to properly measure and install each piece.
6. Create a Coffee Bar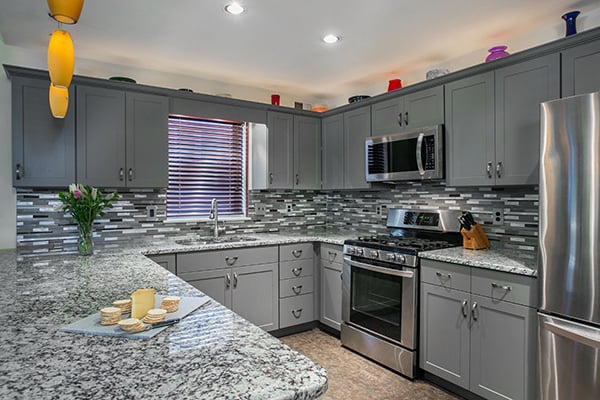 If you're a coffee lover, consider creating a coffee bar in your kitchen. This can be as simple as adding a few shelves to store your coffee mugs and accessories, or as elaborate as installing a built-in coffee maker and espresso machine.
DIY kitchen upgrades can be a fun and affordable way to give your kitchen a fresh look.
Painting your cabinets, installing a backsplash, and upgrading your lighting are all great weekend projects.
Adding open shelving, installing new hardware, and creating a coffee bar are other great ways to upgrade your kitchen.
With these tips and tricks, you can upgrade your kitchen in just a few days without breaking the bank. Whether you're looking for a simple project or a more involved renovation, there are plenty of DIY options to choose from. So roll up your sleeves, grab your tools, and get ready to transform your kitchen into the space of your dreams!